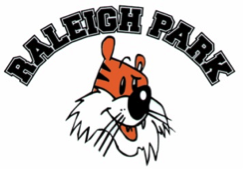 So clearly I've been on a bit of a blogging hiatus since the beginning of August. Something got in the way of the time I like to spend blogging. You know – that little something we sometimes call real life. Or, online shopping. One of the two.
Anyway, I should probably feel ashamed that the first time I post in a while it's to, well, beg for money. But in my own defense, you should know that – though tempting – it's not for the Burpo Home Decor Fund. Alas, it's to raise money for Ian's school.
Of course, at first I was figuring we'd go knocking on some doors this weekend…maybe send out a few emails to family members. Then I read that these low-tech fundraising tactics are a thing of the past…even for cash-strapped public schools. Silly me!
So tonight Ian and I sat down and created his very own fundraising website in honor of the upcoming Raleigh Park Jog-A-Thon. The kids have a certain amount of time to see how many laps they can run around the track at school. Last year he ran 11 laps. This year his goal is 14. Kids accept pledges by the lap, or as the online site where you can oh-so-conveniently use your credit card, donate a flat fee.
Of course, there are prizes the kids can earn based on how much money they raise. Ian decided he wants his goal to be $500 so he can get a limo ride to lunch at the Spaghetti Factory with his principal, Mr. Rutherford. A noble goal, I believe. If the whole school raises $40,000, all the kids get an ice cream party. Woo hoo!
The school always depends on this fundraiser, but this year it might be more important than ever. Beaverton School District cut $37 million from their budget, which included laying off more than 200 teachers district-wide. Every school, including Ian's, lost their librarian. This year there is a committee accepting volunteers to train to teach kids art literacy. The state of education in Oregon and across the country, really, is heartbreaking.
So what can you do to help? How about giving a kid $5 so maybe he can get a limo ride? Ian thanks you and Raleigh Park Elementary thanks you!